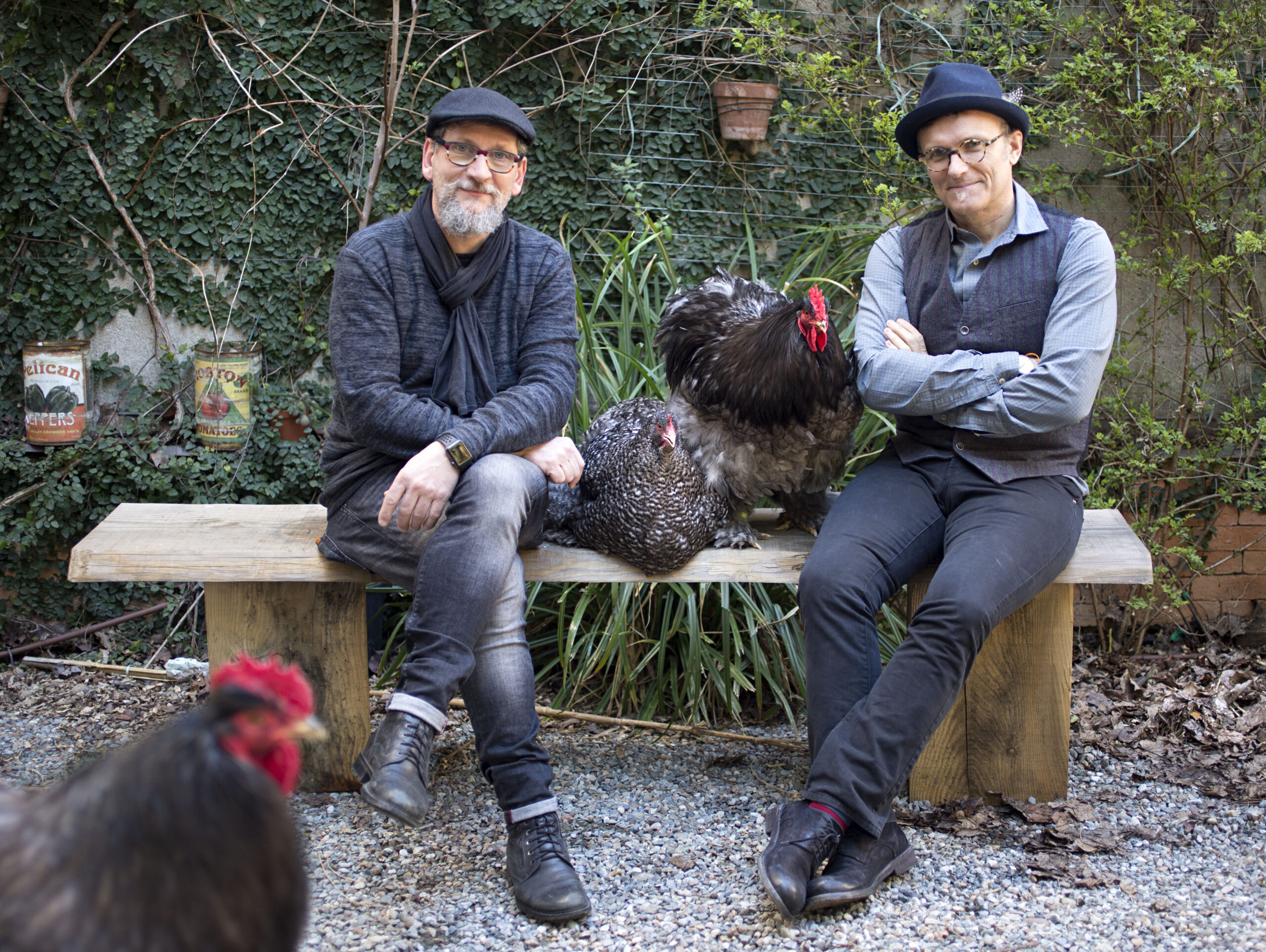 The Project
Moreno Monti & Matteo Tranchellini both live in Milano and have worked together for years on countless projects. They have produced and collaborated together on many advertising campaigns with international acclaim and have also collaborated with major international artists. The two talents have been passionate about photography since a young age and found that by working together over the years as a team, they were able to produce visual images with a creative synergy that otherwise, on their own, would not be possible. Each one of them individually has his own specific talent and personal approach to photography and each contribute diverse aspects of their own personal taste to every project.
CHICken is a photographic project that initially started as a simple "cattle call" (no pun intended). The project began with a simple photoshoot at a bird show and has now transformed into a beautiful fine art photographic book.
The Photographers Moreno Monti and Matteo Tranchellini brought these chicks to life. You won't believe it but all they used was just a simple light set, nothing else was needed: these guys & gals took center stage.
The CHICken series was photographed in Italy at the Milano aviary exhibition. Many of the breeders were worried that the birds were not posed according to the breed standard. Instead, what they didn't understand was just how well the birds had done their homework, they were natural born posers.
They were just themselves and had a natural ability to move in front of the camera. Some of them were photographed from the side, from behind or with only a glance over the shoulder. 
A NATURAL TALENT.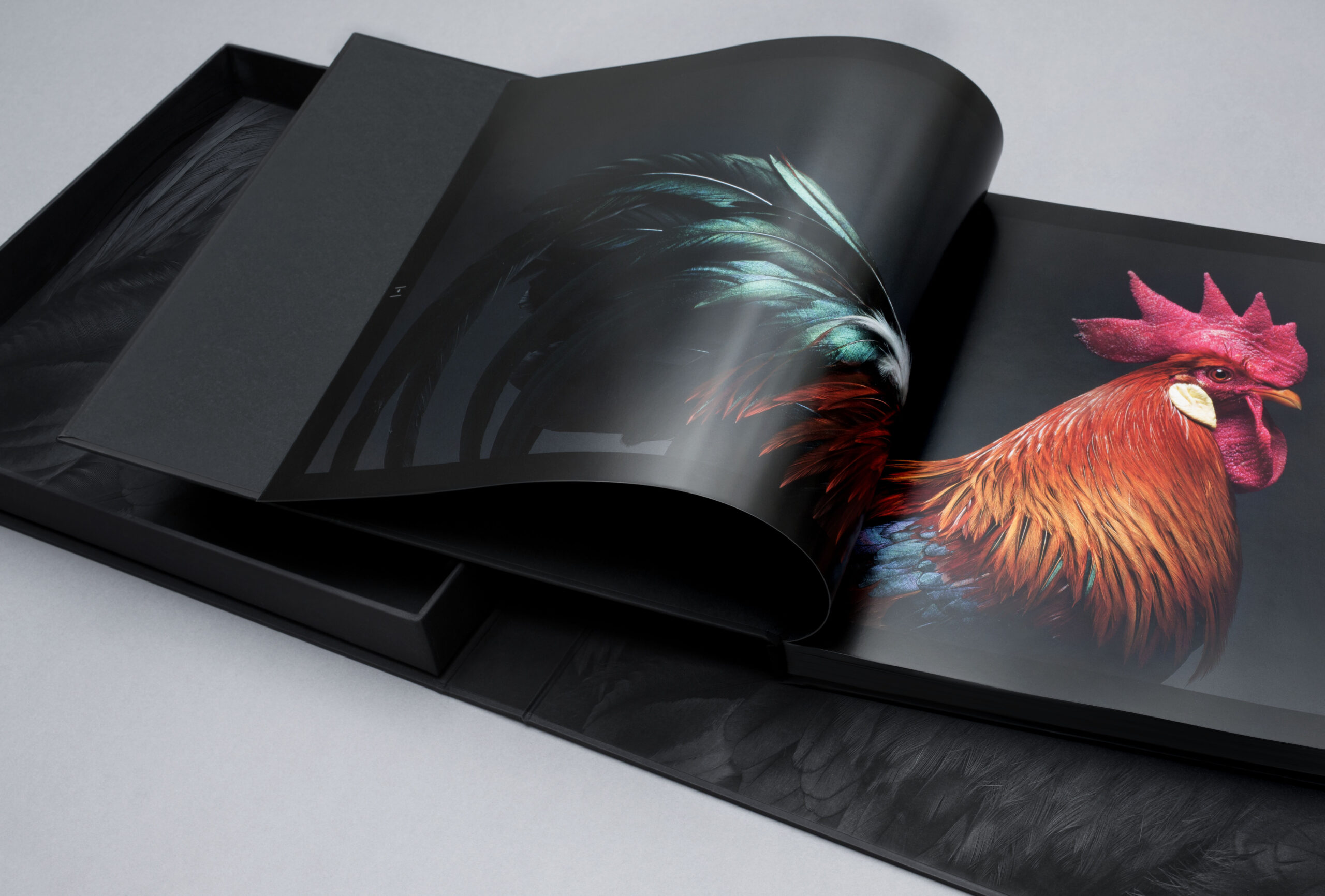 The book
Not to flaunt our feathers or anything, but the CHICken book was designed to blow your mind with the highest quality printing techniques. We want to give you the WOW factor when you open the package and look at these sexy feathered chickens! That is why we hand-picked the best materials and print processes available and chose the best certified photographic quality print out there.
The book is produced 100% in Italy.
The chickens in this book are the protagonists and are photographed as Top models because they had natural born talent.
Thanks to the offset print technique used you'll be able to have high quality photos that are clear and precise, not dot-based like digital printing.
The black pages and the dark background allow the subject to emerge dramatically like models on the runway.
Every image is paired with an inspiring phrase that pays tribute to beauty. Each quote is printed in fine silver Pantone. When we spoke with our supplier about the variety of binding selections, we opted for a quality flat-opening sewn binding to emphasize the high definition photographs.
This special binding makes it possible to lay the book flat when it is opened, flush with the surface it is on, creating a pleasant coffee table book appearance.
Chicken in love
After the worldwide success of Chic!ken book, the photographers Moreno Monti & Matteo Tranchellini are proud to present their new work.
Chicken in love is a brand new photographic project and it's a tribute to love.
A unique photographic metaphor of the wonderful diversity that enriches the world of love today.
Chickens too can fall in love regardless of gender, breed or nationality. This incredible freedom has been captured through the eyes of photographers Moreno Monti and Matteo Tranchellini, in sensational photographs bound within the pages of a premium quality coffee table.
Giving unconventional love its correct exposure.
While attending international bird shows to photograph some of the worlds most beautiful chickens, Moreno and Matteo noticed that these wonderful animals began to naturally pair up regardless of sex, breed, age or nationality. This free and easy attitude reminded the photographers of the diversity that exists today in human couples, who sometimes find it difficult or impossible to manifest their sentiments because of cultural attitudes and taboos. Intrigued by the way chickens are also drawn to each other without worrying about conventional restrictions, the two artists decided to share this intuition with the world through an unusual coffee table book that would be amazing to admire and stimulating to observe.